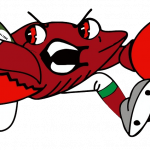 Golden Oldies Team Information
Golden Oldies Rugby
2020 season has started.  We are always looking for new members to join so if you want to have a run for game of touch or for 5 minutes in a game or the whole game stop by Judy Holt Park on Tuesday night at 7pm for "training."
If you are not familiar with the Over 35's rules they are normal rugby laws just modified so you don't clear out rucks, no kicking and uncontested scrums for a safer playing.  Red shorts for those that don't want to risk injury from being tackled and a few more to ensure we have fun and still play the game we love. Don't worry about "fitness" we have rolling subs and play for as little or as long as you want, it is just about going at your pace and having a run with mates and making new mates.
And from our Life Member John Llyod:
This year will be the 33rd year of Golden Oldies Rugby in the Redlands. The Fun, Fraternity and Friendship continues with several members of the Golden Oldies making plans for the 2020 bi-annual world Golden Oldies rugby festival in Denver, CO USA. in June and a stop in to Gangsta's hometown Chicago.
The rugby year starts with the traditional drink on the 1st January and then onto the Waitangi Day festival in early February. This day is the official start to the Golden Oldies rugby season in Queensland and is well supported by the other local Golden Oldie teams plus travellers from as far north as Bundaberg and south to the Tweed plus the teams from the Darling Downs.
During the season the Golden Oldies will be holding the Annual Rugby Ball, this event is new to our calendar with the inaugural ball being held last year. All members of the Rugby Club are invited to attend this event and enjoy the social side of rugby.
The 2020 rugby season will again be very active for the Golden Oldies with games against local teams and a couple of tours to other clubs further a field and the Denver trip. Unless there is a global pandemic…
The support we have provided in the past, to assist players to play the game, will continue and wish all the junior and senior players the best during the season.
Yours in Rugby
John Lloyd